Our gîtes in Ardèche
Four charming gîtes in absolute peace and quiet, nestled in 85-hectare grounds.
Our four gîtes in Ardèche all face towards the estate and the endless countryside. Fully oriented in the direction of the grounds and valley, the four gîtes at Le Hameau de la Mûre are ideal for friends or couples seeking a relaxing stay. Looking out to southern Ardèche, the gîtes afford glorious views of the Rhône Valley, the Vercors Mountains, Mont Ventoux and Sainte Victoire. Thanks to the respectful restoration of the traditional stones, their authentic character has been faithfully preserved. Typically Ardéchois, they combine old-world charm and modern comfort for guests.
With all creature comforts, our gîtes are arranged around the grounds to guarantee privacy for all residents. Independent entrances and private terraces or gardens guarantee peace and discretion. But if there is one thing that everyone can enjoy, it's the incredible panorama of the valley stretching out below. A stunning vista that every guest gets to share! Within the 85-hectare estate, you always have the choice of making the most of your alone time or making use of the communal areas for relaxing and dining. And, in the evening, don't miss the spectacle on the horizon as the sun floods the sky with colour before setting before your eyes.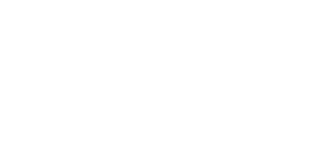 Five fully equipped gîtes with independent entrances and views
• The Ardèche gîtes at Le Hameau de la Mûre have fully equipped kitchens and bathrooms.

• Beds are made ready for your arrival. Bed linen and towels, a hairdryer and a TV are provided.

• The private terraces come with a barbecue and patio furniture. You will need to bring your own charcoal.
• For the comfort of guests, all our gîtes are non-smoking and pets are only permitted if your request is accepted (ask ahead).

• Guests have free use of the amenities during their stay (infinity pool, sauna, grounds for relaxing among the centuries-old trees).