Welcome

to Le Hameau de la Mûre
Breathtaking views. A haven of calm and tranquillity. The inimitable charm of an 18th century farmhouse looking out to the rolling Ardèche valleys. Le Hameau de la Mûre promises all this and more.
Set among centuries-old trees, this unique, peaceful and inviting site place offers a private retreat for every guest. Feel yourself relax and begin to recharge the moment you get here. Here, a sense of peace and harmony prevails. Let the instant charm of period buildings wash over you. From the estate, its terraces and footpaths, take a moment to contemplate the natural scenery of the Rhône and Vercors valleys. The glorious landscape extends as far as Mont Ventoux, and Sainte Victoire in Aix. Le Hameau de la Mûre overlooks the Eyrieux Valley and is ideally situated between Saint Laurent du Pape and Vernoux en Vivarais, just a few kilometres from the main roads.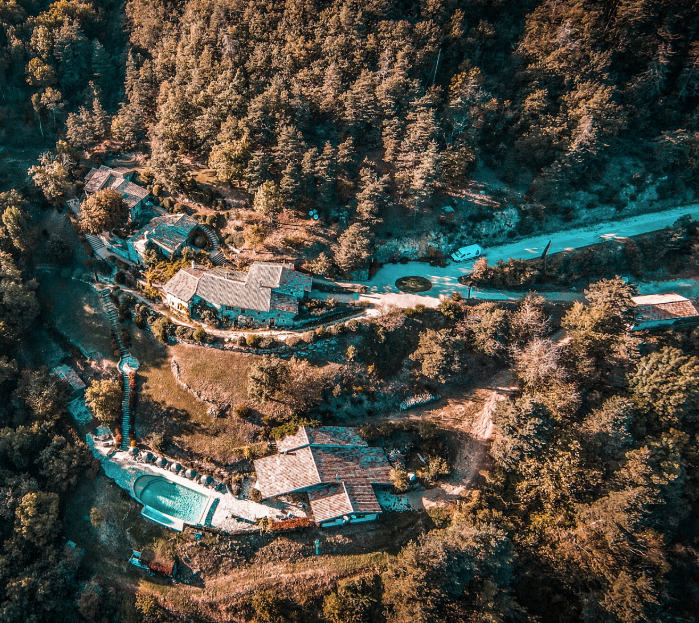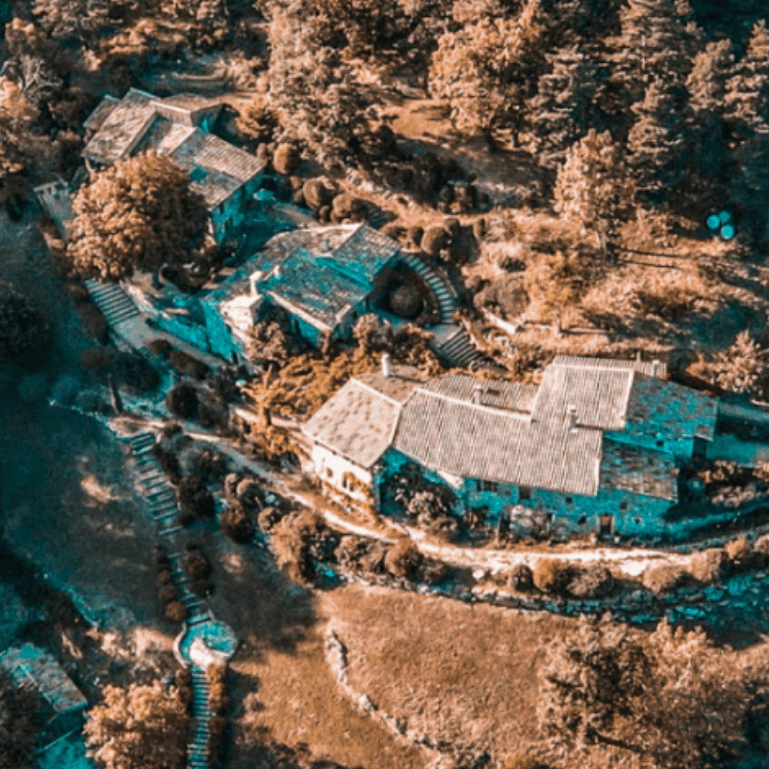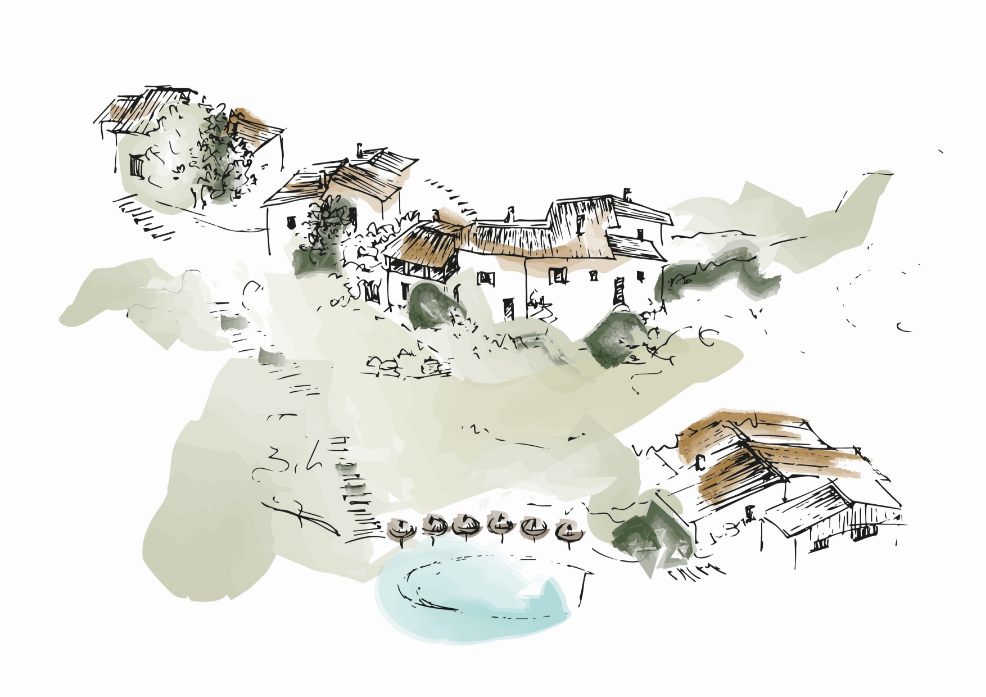 Guest rooms and
authentic
gîtes
Nestled in glorious surroundings, Le Hameau de la Mûre offers south-facing accommodation with views of the estate and the panoramic scenery. Each has an independent entrance. Our full amenities offer premium comfort for our guests. Come and recharge during a relaxing weekend in Ardèche, whether with your family, a group of friends or a special someone.
The gentle slopes are blanketed in chestnut trees. An alcove inviting you to sit back and relax. A footpath beckons you to explore the valley below. Take a dip in the pool. Have lunch on the terrace beneath the leafy canopy. For anyone seeking pleasure, tranquillity and inspiration, Le Hameau makes the perfect place for a short break or longer stay in Ardèche.
For your holidays in Ardèche
Plan your stay

Business events
Meet up in peaceful surroundings perfect for groups to come together and enjoy a business trip like no other.
Le Hameau de la Mûre has room to welcome large groups (38 beds) and bestow on your event the unique character you've been looking for. A place oozing with charm where you and your colleagues can make special moments.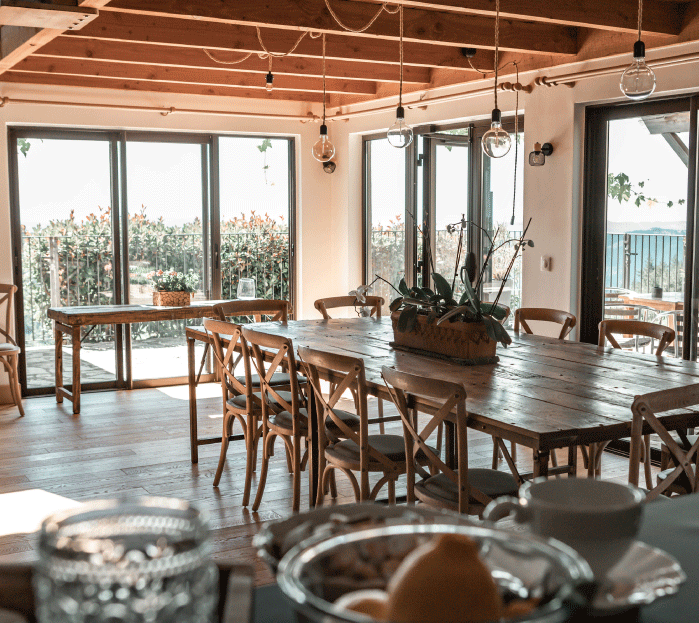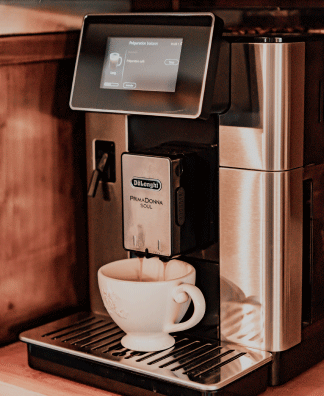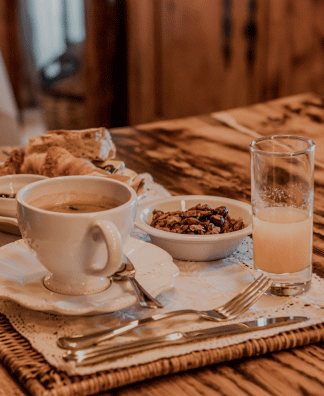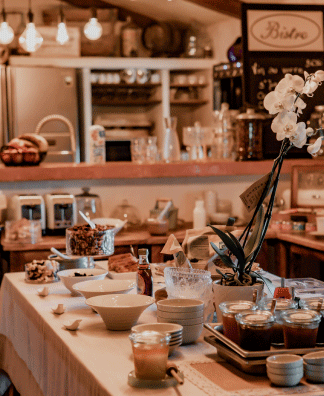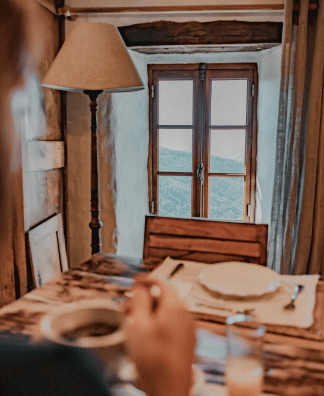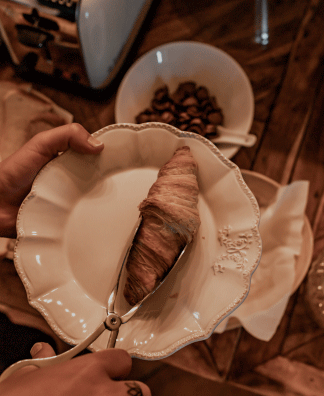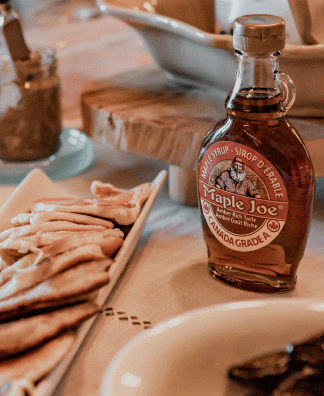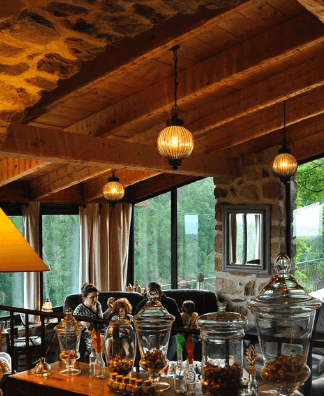 Bon appétit!

Our table d'hôtes
Start your day with a hearty breakfast while you plan what you fancy for dinner. To delight your taste buds, our dishes are all homemade using local products.
In summer, dine outside on the terrace overlooking the estate, the pool and the rolling scenery stretching out below you.
Relaxation and activities
423 avis sur
DayTrip02518099170
21/05/2023
Un oasis inoubliable au cœur de l'Ardèche Le hameau de la mure, un oasis de beauté et de détente blotti dans les collines d'Ardèche, à deux pas de la vallée du Rhône. Authentique, calme, confortable, superbement rénové et meublé, avec des vues imprenables. Plus l'accueil convivial, les conseils et les petits plats de Marie-Ange, l'hôtesse. Étape incontournable si vous séjournez ou passez par là. Nous, on y retourne bientôt !
UN HAVRE DE PAIX Un week-end exceptionnel dans un cadre magnifique et l'accueil par Marie-Ange, l'hôte du Hameau de la Mûre, tres attentionnée et généreuse pour que l'on se sente bien !! week-end à refaire toutes les saisons.
Einfach großartig Einfach großartig. Wir hatten nach einer ruhigen Übernachtung auf dem Weg in den Süden gesucht und einen Traum gefunden. Das wunderbar restaurierte ehemalige Gehöft liegt weit abseits der sonstigen Besiedlung und bietet einen phantastischen Ausblick. Die Zimmer greifen den besonderen Charme der Lage auf, in unserem Bad hatte man ein Stück des natürlichen Felsens, in den die verschiedenen Ebenen hineingebaut wurden, frei sichtbar gelassen. Marie-Ange ist eine perfekte Gsstgeberin, die einen freundlich in Empfang nimmt und um 19.30 Uhr zum Apperitif bittet, damit die Gäste für das bevorstehende Abendessen Tuchfühlung aufnehmen können. Wir wurden an der langen Tafel geschickt zwischen einer charmanten französischen und einer ebenso charmanten schweizerischen Fsmilie platziert, die unsere mangelhaften Französischkenntnisse geschickt aufzufangen wussten. Da Essen selbst war köstlich und mit viel Liebe zubereitet. Noch besser war das üppige Frühstück. Leider konnten wir den wunderschönen Pool nicht nutzen. Wir werden sicher wiederkommen. Dann aber für einen längeren Zeitraum zum Wandern.
Plus que Parfait Une route qui serpente et qui nous amène dans un endroit de rêve , calme , point de vue époustouflant et un accueil par Marie Ange à la hauteur de l'établissement . Les chambres sont très grandes et confortables , les repas bien préparés . A faire absolument
Un coin de paradis Tout était super : l'accueil, l'hôtesse, le cadre idyllique, la vue, la chambre, la piscine à débordement, la délicieuse table d'hôtes avec des produits maison, le contact avec les autres hôtes, le petit- déjeuner… Vraiment rien à redire sinon qu'on y retournera et que nous avons fait la publicité autour de nous …
Un havre de paix et super accueil Marie-Ange est à la hauteur de ce site exceptionnel ; super sympa, attentionnée et aux petits soins. Nous avons passé 2 jours formidables; bien profité de la piscine, du petit dej où rien ne manquait. nous avons déjà prévu d'y retourner pour tester aussi la table d'hôtes..
Je recommande Superbe endroit et super accueil. C est la 2eme fois que nous avons profité des prestations du hameau. Vue extraordinaire et chambres exceptionnelles. Piscine à débordement. Un bémol sur le repas qui est livré et non préparé sur place Mais au global, un super moment entre amis et une propriétaire des plus sympathique.
Coup de cœur Nous avons passé un séjour de deux nuits en famille dans un cadre exceptionnel dont on ne se laisserait pas. Tout le monde y a trouvé son compte les petits comme les grands, promenades, ânes, papillon, piscine, détente et dépaysement. Les petits déjeuners de roi et la table d'hôte excellente. Ce séjour était parfait, Marie Ange porte très bien son prénom… merci pour tout et à bientôt ♥️
On a trouvé le Paradis sur Terre ! Il est en Ardèche Nous étions une grande famille de 20 personnes et avons découvert un lieu d'exception au Hameau de la Mûre, privatisé pour l'occasion. L'environnement est grandiose, la nature entoure le hameau de toute part, la vue est époustouflante.. Le hameau avec ses petites places, ses terrasses, sa végétation ses différentes maisons, sa piscine, et ses chambres est bourré de charme ! Très bien entretenu, avec beaucoup de gout. Dans ce hameau, on oublie tout, on semble vivre dans un autre monde… Le Paradis je vous disais !!! Et il ne peut y avoir de Paradis sans (Marie)-Ange !!! Marie-Ange nous a accueilli de manière incroyable. Toujours à l'écoute, présente sans s'imposer, un vrai bonheur ! Les prestations côté hébergement comme restauration sont remarquables, sans faille ! (et gouter son croissant perdu, … une tuerie, et la terrine de son papa…) Vous l'aurez compris, nous n'avons qu'une envie : y revenir l'année prochaine !!!
Enchanteur ! Le Hameau de la Mure est remarquable par son cadre enchanteur, avec Marie Ange qui a été parfaite pour fêter dignement un anniversaire en famille. Les chambres ont beaucoup de charme, beaucoup de recherches dans les décorations et la table y est très gourmande. Que du bonheur…. A recommander vivement !!!
EXCELLENT
51 avis sur
Mitigé ☺Emplacement magnifique. Très jolie et vue incroyable. Très bon petit déjeuner. Sauna/piscine agreable ☹Mauvais rapport qualité prix. La chambre Henriette était vraiment très chère (150 euros la nuit) pour la taille de la chambre et la qualité des équipements. Une chambre de 6m2 avec du moisi dans la salle de bain.
Stunning views ☺ The views are stunning. If you are hesitating about renting it, don't hesitate. The hostess is super friendly and helped us a lot. Also, having dinner at the same table with all the guests was a very interesting experience.
Magnifique ☺La vue exceptionnelle sur les vallées et l'accueil de Marie-Ange !!! 😀😀😀 ☹Rien
A great place to stay perched above the Rhône valley with spectacular views, ☺ Stunning location, characterful rooms, great host ☹ The winding road up to the location is not for everyone, but it's worth the drive
☺Accueil très chaleureux, lieu idyllique, très reposant. ☹.