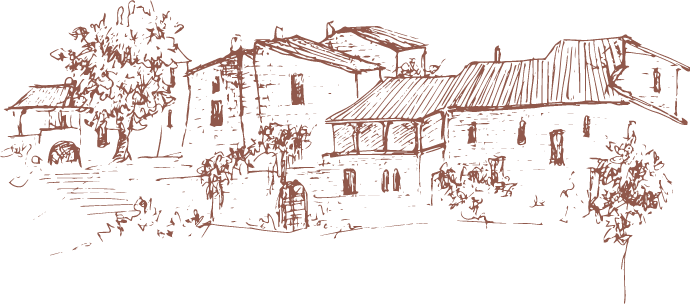 Simple, flavoursome and hearty cuisine, made using carefully selected local produce packed with personality.
Homemade granola
Pancakes, croissant made
French toast style
Ham/cheese omelette
Homemade cakes
Homemade compote
Bread, pastries
Homemade jams
Hot drinks
Freshly squeezed orange juice
And lots of other treats…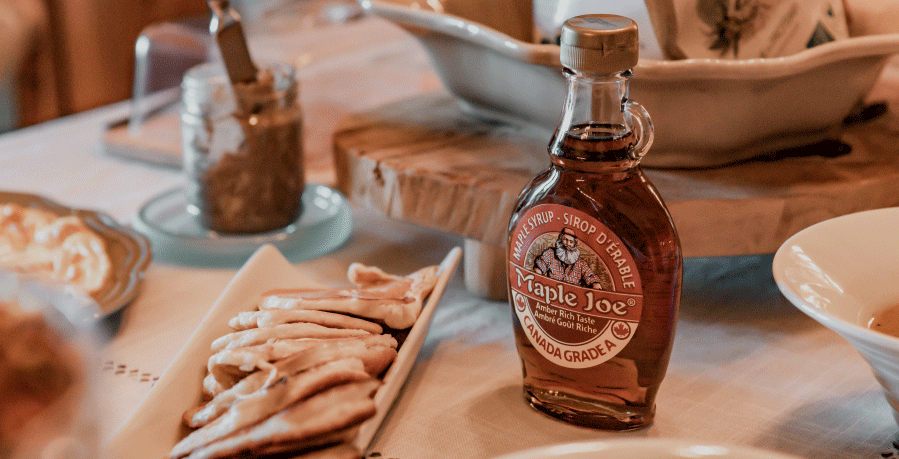 Breakfast

reinvented through the seasons
Sat around the huge table in the living room, come and share our breakfast featuring plenty of homemade specialities.
Hearty and mouthwatering, our breakfast is a delicious mix of sweet and savoury delights, prepared using local, seasonal ingredients.
On fine days, guests can enjoy breakfast on the terrace overlooking the valley.
Breakfast is only included in the price of our guest rooms.
For guests staying in our gîtes: breakfast is charged €15 per person.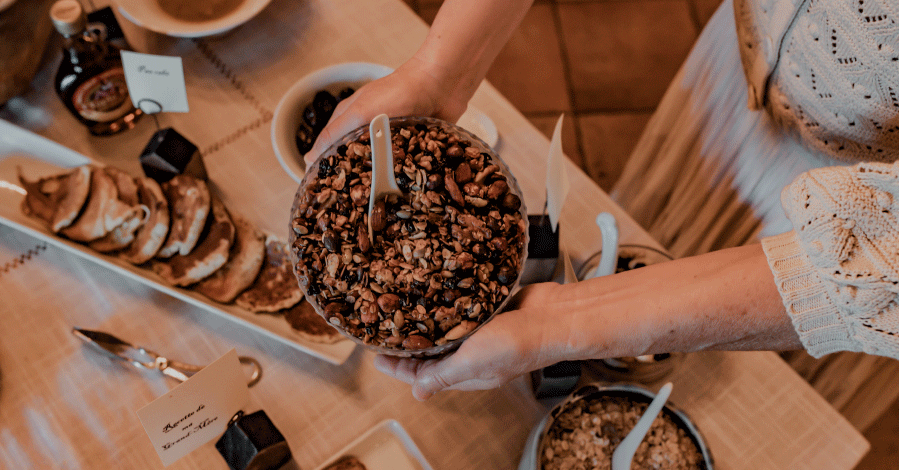 €35 incl. tax/person
Aperitif (blackberry kir + homemade appetisers)
Starter
Main
Local cheeses
Dessert
Coffee/decaff or herbal tea
*Drinks not included
OUR REDS
Vallée du Rhône
Je Ne Souffre Plus / Côtes-du-Rhône-Villages 2020
Domaine La Florane ……… 19€
Crozes Hermitage / Rhône Nord 2021
Domaine des Bruyères cuvé Beaumont David Reynaud ……… 27€
Saint Joseph / Ardèche AOP 2019
Domaine Le Prieuré D'Arras Etienne Becheras……… 30€
Chatus/Ardèche IGP cave Cévenole 2017
100% Chatus, the oldest grape variety in Ardéche Aged 12 months in French oak barrels…….€24
OUR WHITES
Vallée du Rhône
Grange de Mirabel Chapoutier Viognier Coteaux de l'Ardèche 2020 ………20€
Mon viognier IGP Ardèche 2020 ………15€
Crozes Hermitage Ardèche 2019 ……… 25€
Chardonnay Ardèche IGP 2019 ………25€
Vin de Pays Ardéchois "Domaine Fonvène" white, red or rosé served by the carafe
(Wine by the glass also available)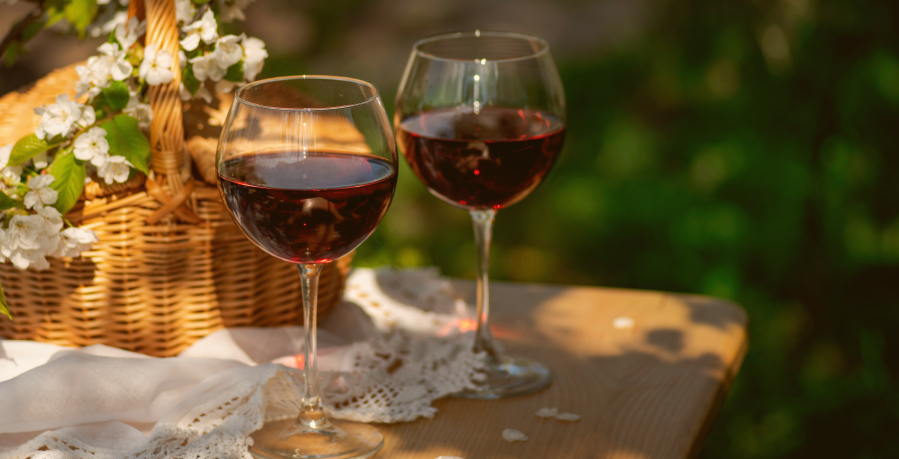 Every evening of the week, except Wednesdays and Thursdays, you can dine at our gourmet table d'hôtes.
Please reserve the table d'hôtes when booking your accommodation.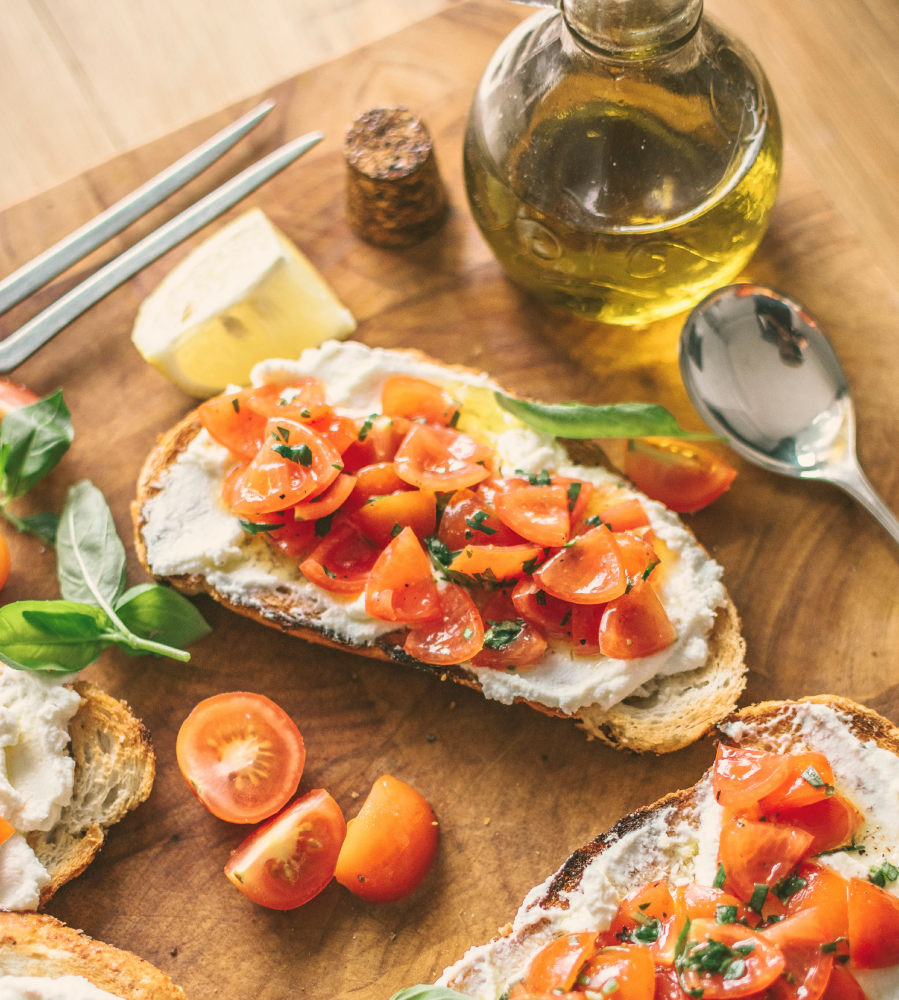 On Wednesday and Thursday evening when there is no table d'hôtes, Le Hameau has two delicious options for guests to choose from.
The platter consists of products selected from in and around Ardèche: Ardèche caillette, coppa, cured ham, cooked ham, sausage, local cheeses, green salad, artisanal bread.
Prepared by a local caterer, tuck into delicious salads, hot dishes and desserts.
Terrines : €9
Salads : €14
Lentils with smoked duck breast
Océane (tuna, rice, vegetables)
Rivage (tuna, spelt, wheat, vegetables)
Niçoise (rice, tuna, anchovies, vegetables)
Eden (vegetables, pineapple)
Gourmande (quinoa, bulgur, vegetables)
Soups: €12
Vénitienne (carrot, curry, mascarpone)
Safrané (vegetable julienne, mussels)
Gazpacho (tomato)
Mains: €15
Chili con carne
Potée Picarde (traditional meat and vegetable stew)
Beef bourguignon
Tartiflette
Pasta stuffed with ricotta and spinach with tomato sauce
Camargue rice-stuffed tomatoes
Seafood paella
Mussels mouclade
Vegetable tagine
Provençal-style gnocchi with wild garlic
Red lentil and pumpkin seed dal
Chicken curry with mixed grains
Fisherman's stew
Salmon steak with mashed potatoes
Desserts : €7
Chicory-flavoured cream
Cocoa dessert
Rice pudding with orange zest
Vanilla cream
Chocolate lava cake
Bordeaux canelés in syrup
Rum baba
Prunes in Armagnac
Our table d'hôtes (for breakfast and dinner) welcomes in priority our guests staying in our guest rooms.
Please note that reservations for the table d'hôtes during your stay must be made at the time of booking your accommodation, on our website or by telephone or email.
The table d'hôtes menu only has one option for each course. If you have any allergies or intolerances, please let us know in advance.